Williams Fabrications offers a variety of stone surfaces so that each person and budget. We have both natural stone and engineered stone.
Our natural stone, granite, is available in a variety of colors, so we suggest that you come in and see the wide variety available. You can be assured that your piece will be a beautiful and unique stone that will last AND add value to your home!  Granite is unique in that it does not lose its' value over time. As a countertop, granite is extremely sanitary and resists bacteria contamination, and only requires a cleaning with a mild detergent and water. During the fabrication process,  Granite lasts forever, and this is both a pro and con for this stone. Once sealed, it is heat and scratch resistant, making it great for cooking. But, it is very hard to replace as it is heavy and often sealed directly to countertops making it difficult to remove. Overall, this stone is a fantastic choice for any surface in your home.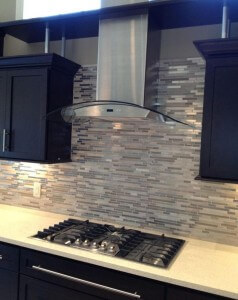 Quartz is our engineered stone. This stone gives your countertops the look of a natural stone surface without all of the maintenance. Like granite, quartz comes in a wide variety of colors. This surface is not mined but created with ground quartz, polyester, and pigments. In the past, quartz did not have as many variations as natural stone, but now this simply is not the case. Manufactures now offer multihued  slabs that are indistinguishable from that of marble and granite. Quartz is nonporous and, therefore, resistant to stain- and odor-causing bacteria, mold, and mildew. Quartz was originally manufactured to be used in hospitals. Many of our quartz carry a manufacture guarantee of 25 years.
When picking out your new countertops, it is important to take into account first the needs of your kitchen, colors, and whether you have a tendency of changing your mind. As always, feel free to ask us any questions you might have about each type we offer and come by to see our wide variety!